Nashville Has Been Hit With "The Gwyneth Paltrow Effect"
Nashville had a "Taste Of Hollywood" recently. Movie actress Gwyneth Paltrow was in town for a few months to flim her upcoming movie "Love Don't Let Me Down" (which country star Tim McGraw is also in the movie too).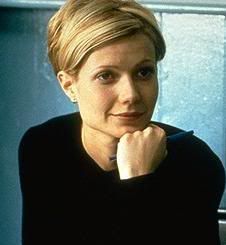 She sends out a weekly blog where she talks places she has visited, food, fashion, etc. on her website called "Goop" (www.goop.com ). And just recently, she published a two part series about her time of the city where I live….Nashville Tennessee. She featured many local businesses around Nashville from tourist spots you may have heard about (Grand Ole Opry, etc.) to those you never thought of checking it out if your from out of town or a local Nashvillian. Well, thanks to her blog, it gave Nashville local businesses a great boost of exposure and sales.
As a native Nashvillian, it was so sweet and awesome of her to blog about what makes Nashville so "unique" and more than just "Country Music" or the usual places everyone in the world knows about Nashville. Or as a friend of mine told me once, Nashville is starting to become the "Third Coast" right up with New York and Los Angeles.
So check out what she says about Nashville and give these places a visit (Some of them are already in my plans ;) ):
Nashville (Part One) : http://goop.com/newsletter/74/en/
Nashville (Part Two): http://goop.com/newsletter/75/en/
welcometoamysworld posted this